Dr. Mara Ungureanu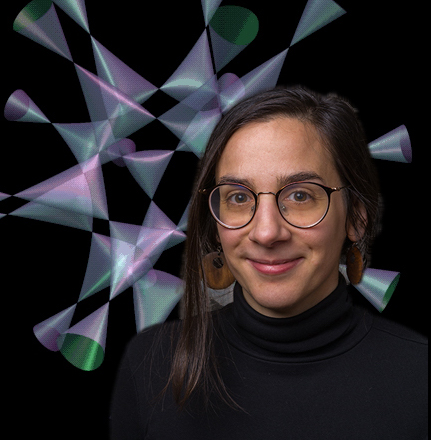 Postdoc
E-mail:
mara.ungureanu@math.uni-freiburg.de
Telephone:
+49 (0)761 203 - 5568
Fax:
+49 (0)761 203 - 5541
Room:
324
Office hours:
by arrangement
Address:
Mathematisches Institut
Abteilung Reine Mathematik
Albert-Ludwigs-Universitšt Freiburg
Ernst-Zermelo-Str. 1
79104 Freiburg i. Br.
Germany
Academic interests
Classical algebraic geometry inspired by or connected to mathematical physics. In particular classical enumerative geometry problems, K3 surfaces and their moduli, and singularity theory.
CV
Click here.
Publications and preprints
Recent and upcoming events
I am one of the organisers of
Teaching
Current semester:
Videos
Here are some videos of my online talks at the
Notes and slides
Here are some slides from some of my talks.
Here are some typed up notes from various reading courses I attended.